Why Tikka Masala is the Best Indian Restaurant in Bethesda, Maryland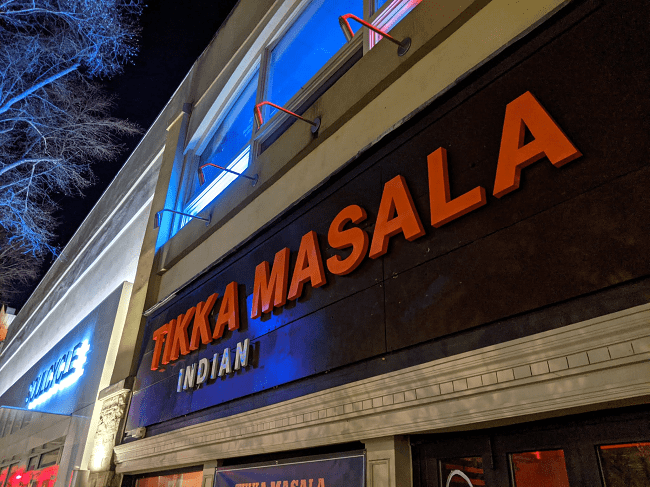 Why Tikka Masala is the Best Indian Restaurant in Bethesda, Maryland
Do you have craving for Indian food, then here is the best place for you. Tikka masala a very famous Best Indian restaurant in Bethesda would like to invite you to enjoy delicious and mouth-watering Indian cuisines. We provide a variety of entrees including non-veg entrees like chicken, shrimp, and veg entrees like paneer (cheese), vegetables, and many more.
These are prepared in flavors full of Indian spices and fusion of Aroma and taste. Variety of spicy lamb and chicken dishes which range from $12 to $14, as well as vegetarian dishes that include Palak Paneer (spinach and cheese cubes), Chana Masala (chickpea curry), and biryani recipes which costs from $9 to $10.The pricing of dishes is very affordable and reasonable for Indian food lovers. This is the perfect place which can satisfy your hankering.
The restaurant serves a wide range of cuisines from every segment including Punjabi-style recipes bread, tandoori special, a variety of rice and biryani, desserts like Gulab jamun, puddings, and many more. Also, a platter full of family meal's which is available in veg and non-veg options also makes Tikka Masala a special place to order from. Tasty Noodle recipes available in different combinations like shrimp chicken and vegetables are made available to our Indian foodies with some daily special offers.
The restaurant has also come with home delivery and takeout food in Bethesda MD services for our customers in collaboration with our partners like Uber eats Grub hub and Doordash. Through which you can enjoy fabulous food by sitting at your home or working from your offices by just ordering from your phone and easy payment facilities. Catering services are made available at very reasonable prices to our customers. Some of them are :
It includes high and tasty food catering services with a team of professional and expert chefs who loves to cook and serve their customers which ensures High quality of customer service. We specialize in providing food catering for wedding events. Various local and international cuisines are made by them.
Various lunches breakfast or brunches are arranged by us for corporate or office meetings. They deliver and cook almost every kind of cuisine they are required or suggested by our clients or as per their need. With the help of highly experienced and professional chefs, various successful caterings are organized. They serve about 15-20 people in a particular branch or as per the event has been fixed. Fresh and delicious food is made and served to our customers. Our motto is to fulfill customer satisfaction, and we work hard for it.
We also provide social event catering. Social event catering services like buffet systems for small as well as big events like birthday parties, anniversaries, etc. are entertained by us. This service includes delicious and fresh food being prepared for the event. Experts and professional chefs are hired who provide the best of their services. We also design unique menus and themes for every event.
We showcase inventive Indian cuisine by complementing the flavors and traditions of India with global ingredients and techniques. We believe in maintaining cordial relations with our customers by providing them the best friendly and hosting services from our side. We Tikka Masala, provide best of the customer services which makes them one of the top-rated Indian customer's restaurants. The food is always fresh and indulges ingredients of the quality which makes their food more aromatic.
"Our motto is only customer happiness and to fulfill their cravings with our best-served dishes."
Connect With us on : Facebook | Instagram | Google My Business Page | Twitter | Pinterest | Tumbler
FAQ